LEICA SL
Fast. Direct. Mirrorless.
The mirrorless Leica SL creates the best connection between photographer and subject. The revolutionary EyeRes viewfinder shows the finished picture – even before pressing the shutter release. Its speed and imaging quality set new standards. The time has come to discover the future of photography. Time for the new Leica SL.
With the Leica SL, the choice of lenses you can use is almost limitless. In addition to the lenses of the SL-System, Leica TL mount lenses can also be mounted on the camera without an adapter. Dedicated adapters provide access to many other excellent lenses from past and present Leica systems.
The Leica SL is the world's first camera conceived for professional photography to feature an electronic viewfinder. With a latency time below the threshold of perception and a resolution of 4.4 million pixels, this EyeRes viewfinder developed especially for the Leica SL offers an entirely new visual experience. As its image can be electronically brightened, the EyeRes viewfinder is superior to optical viewfinders in low or unfavorable light.
*Price includes Leica SL camera body only. Lenses are available seperately.
Specifications:
24MP Full-Frame CMOS Sensor
Leica Maestro II Image Processor 11 fps
0.66" 4.4MP 0.8x EyeRes Electronic Viewfinder
2.95" 1.04M-Dot LED-Backlit Touchscreen
Contrast AF System with 49 Fields
Up to 11 fps Shooting and ISO 50-50000
Two SD Card Slots; 1.3" Top LCD Screen
Milled Aluminum Body
Built-In Wi-Fi Connectivity and GPS
4:2:2 10-bit format with 4K cine resolution
Datasheet - LEICA SL (Typ 601)
This product has yet to be reviewed
To be the first to review this product simply fill out the form to the left and let us know how you feel about this product!

---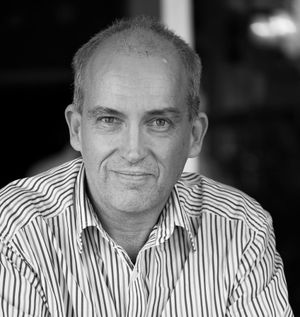 Nick Rains - Leica SL Examples
Nick Rains is the Principal Instructor for Leica Akademie Australia. He brings thirty years of broad experience as a professional photographer to his role, and he remains a working photographer, shooting assignments around Australia and the rest of the world.
Nick is a Master of Photography with the Australian Institute of Professional Photography (AIPP) and is a National Judge at the annual Australian Professional Print Awards (APPA). In 2002 Nick was awarded Australian Geographic magazine's Photographer of the Year and continues to shoot assignments for the magazine all around Australia.